WHAT FUTURE FOR RESOURCE EXTRACTION IN AUSTRALIA AND ITS REGION?
Seminar/Forum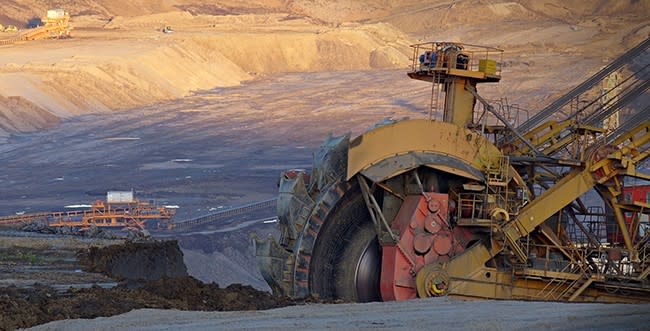 Yasuko Hiraoka Myer Room
Sidney Myer Asia Centre, Level 1, Swanston St, Carlton

Map
Resource extraction is one of the most hotly debated issues of our time. The mining of raw materials for energy, manufacture, construction, and wealth has long been a central part of Australia's economic narrative. In the 19th Century, gold changed the fortunes of the early colonies. In more recent times, iron ore, uranium, and timber – and now coal and natural gas - have played a key role in transforming Australia's and its region's economic landscape. Now new forms of extraction from wind and sun are being developed to power our increasingly energy hungry lifestyles.
Intense contests over these resources – where, how and why they might be produced and owned - are pressing reminders of the diverse impacts of resource extraction, and their uneven effects being experienced differently locally, regionally and globally.
The School of Geography invites you to a public panel discussion which brings together leading experts from industry and academia to discuss these positive and negative impacts. The Panel will include:
Professor Marcia Langton Foundation Professor of Australian Indigenous Studies, The University of Melbourne
Serena Lillywhite CEO, Transparency International Australia
Rachell Ball Head of Public Policy and Advocacy, Oxfam Australia
Professor Tony Bebbington ARC Laureate Professorial Fellow, School of Geography, The University of Melbourne
Presenters
Dr Gavin Lind

,

Director - Workforce, Health, Safety, Environment and Communities

Dr Gavin Lind

Director - Workforce, Health, Safety, Environment and Communities
Minerals Council of Australia

Gavin Lind is the Director Workforce Skills, Health and Safety at the Minerals Council of Australia (MCA). Gavin also holds the position of Executive Director of the Minerals Tertiary Education Council (MTEC) and is currently the Acting Executive Director MCA Victoria Division. Gavin was awarded the 2013 LH Martin Award for Excellence in Leadership in Higher Education for his work in promoting minerals education at multiple governmental, institutional, and corporate levels. Gavin has held various professional roles in industry, academia and government in both South Africa and Australia, and is a standup comedian in his spare time.

Ms Rachel Ball,

Head of Public Policy and Advocacy

Professor Anthony Bebbington

ARC Laureate Professor
The University of Melbourne

Tony Bebbington an ARC Laureate Fellow in the School of Geography at Melbourne and from 2010 to 2017 was Director of the Graduate School of Geography at Clark University. He works primarily in Latin America and has led research on agriculture, livelihoods and rural development, social movements, NGOs, policy processes and more recently socioenvironmental conflict and extractive industries. Among other things, he is a Director of Oxfam America and a Research Associate at RIMISPLatin American Centre for Rural Development, based in Chile.

Ms Serena Lillywhite,

CEO

Professor Marcia Langton,

Foundation Professor of Australian Indigenous Studies