#Feesmustfall and the Advancement of Social Justice in South Africa's Public Universities
Free Public Lecture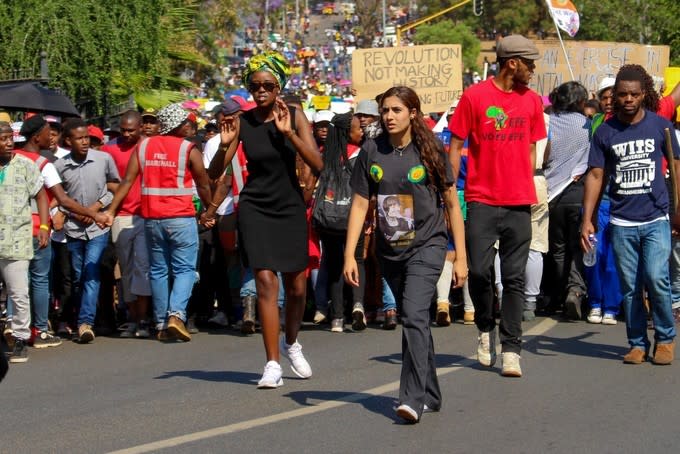 Forum Theatre
Arts West - Room 153, Level 1, North Wing
Professor's Walk
Map
More information
T: 8344 9395
2015 and 2016 brought to the fore in South Africa two sets of events:
The '#RhodesMustFall' and '#FeesMustFall' protests. Collectively, these became the largest student social movement since the dawn of the country's democracy in 1994.
The protests emanated from two major challenges facing higher education: alienation and access.
The discontents of the students are undeniably legitimate. It is unacceptable for black students not to feel at home at South Africa's public universities. Neither is it acceptable for talented students from poor communities to be denied access to higher education. Both of these challenges need to be urgently addressed.
Professor Habib will reflect on the student protests, their successes and failures, and the challenges for advancing social justice in South Africa and our contemporary world.
Image Credit: Samantha Camara
Presenter
Professor Adam Habib

Vice Chancellor and Principal
University of the Witwatersrand, Johannesburg

Adam Habib is a South African professor of political geography, and the ViceChancellor and Principal of the University of the Witwatersrand in Johannesburg, South Africa. He officially assumed the position of ViceChancellor on 1 June 2013 when the term of his predecessor Loyiso Nongxa ended. He is also a former deputy vice chancellor of the University of Johannesburg.